Feature: World Class City Building: Aspirations & Best Practices
---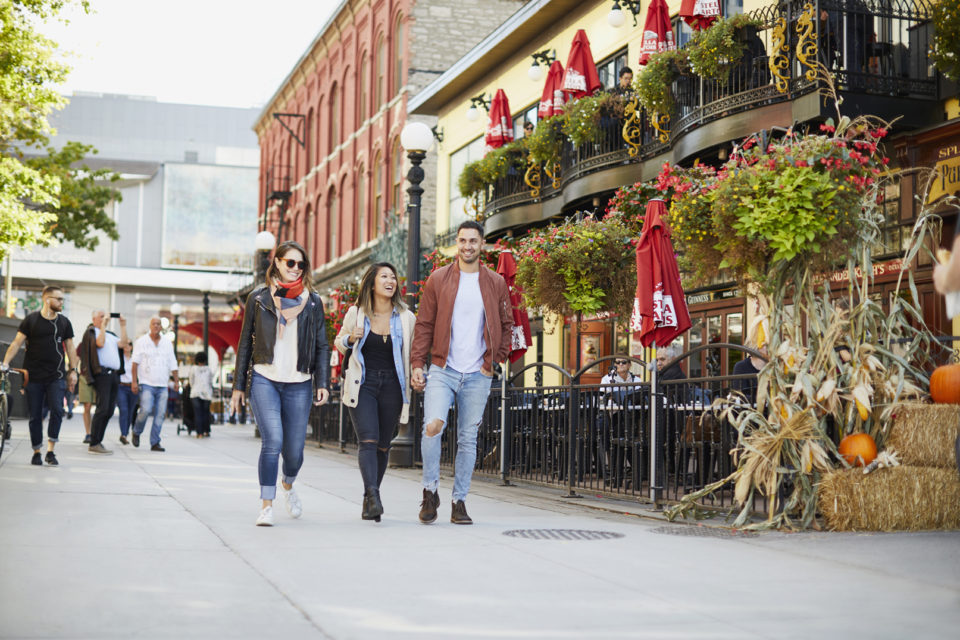 By Jeff Buckstein
World class cities in the 21st century must be holistic and deliver wide-ranging benefits, including a healthy, high quality lifestyle, strong economic opportunities, arts and culture, recreational and sporting events, and access to nature through green spaces, among other attributes.
Modern city-building aspirations and best practices are also being driven by the need to help solve some of the most urgent problems our planet faces. Topping that list is climate change and the destructive impacts of global warming to both the environment and to human health.
"The shocks and global crises that we see today will continue to accelerate as a result of climate change. Are we ready?" asks Jennifer Keesmaat, chief executive officer of The Keesmaat Group. Her organization works with cities, regions, organizations, and political leaders to address urban challenges and to advance change.
"The place we are today is deeply problematic. How we address our future within our cities must change precisely because the world around us has changed," adds Keesmaat, a former chief city planner for Toronto, and keynote speaker at Ottawa's recent virtual City-Building Summit: Ottawa Next.
The recent COVID-19 global pandemic experience, which has forced social distancing, has further highlighted the need to plan for social connectedness and belonging when more normal times return, in order to protect the most vulnerable people – particularly those who are elderly and live alone.
"It's time for us not only to own our cities, but to own our future, which to me is deeply empowering when you think about ourselves as actors in our cities," say Keesmaat. "The future isn't something that happens to us. We create the future. And if we really believe, and we work hard to build understanding, then our actions will, in fact, be transformative," she stresses.
Opportunity to build back better
"It's on all of us, and it's really time for Ottawa…to own our future," agrees Catherine McKenna, the federal Minister of Infrastructure and Communities, who represents Ottawa Centre.
"We are so lucky to live in Ottawa. We have all the natural features, and people who protect it," says McKenna. The Ottawa River provides drinking water, along with swimming, fishing, canoeing and kayaking. The Experimental Farm and Arboretum are enjoyed by residents. And walking trails and cycling networks abound all over the city, she notes.
Moreover there are economic opportunities and willing partners in green technologies, says McKenna, citing the work being done by Invest Ottawa in Area X.O. with new electric vehicle technology as one example.
McKenna's hope is that "in a few decades people will look back and say 'COVID was a terrible time. Can you imagine people locked down for a year? But we did build back better, and that means something.'
"Let's be clear. We're going to get out of COVID-19, but we still have a climate crisis, and we need to do everything we can to tackle climate change, but also do it in a way that's going to create great jobs and opportunities for everyone. That means everyone in our community is going to be a winner," McKenna says.
Lisa MacLeod, Ontario's Minister of Heritage, Sport, Tourism and Culture Industries, who represents the Nepean riding, is optimistic about Ottawa's path forward in a post-pandemic world.
"I am so excited to talk about the future of Ottawa, and how we can build back even stronger with greater resilience and more creativity in the days, weeks and months ahead," she says, noting that her Ministry will provide significant investment dollars into Ottawa Tourism for product development and marketing.
"We're also looking at LBGTQ+ tourism, and having a gold standard here in the province of Ontario. Ottawa's absolutely well positioned for that," MacLeod adds.
There will also be provincial funding for sporting events and the arts and music. Some people believe that when the provincial government gives money to a festival like Bluesfest it's just a handout but that is not true, says MacLeod. "Every dollar I invest from my Ministry into [this] festival yields $21 in return for the City of Ottawa. That's a key statistic and it's one that we should be very proud of," she stresses.
History and culture are also on the funding radar.
"Ottawa, being the seat of our nation's capital and our Parliament, has a very important place in the heritage of our country, and I'm committed, as is our government, in continuing to support our small and local museums across the province, and in particular here at home in Ottawa to ensure that they remain vibrant when they're able to open again," MacLeod adds.
Key aspirations and best practices
Keesmaat says three key pillars are required in order for people to be a part of their city's solution in responding to the urgency of the global climate crisis.
First, citizens must believe they can have an impact. Second, they need to build up their knowledge and understanding of the issues to be able to deliver the necessary positive outcomes in city building.
Third, they must be willing to take transformative action armed with that knowledge and belief.
Keesmaat says that delivering clean land, air and water is a first priority.
Accessibility is also crucial to building a sustainable city. "We need everyday amenities within walking distance of home as a means to non carbon-intensive mobility options as a first choice. The way we design our roads [and] the way we plan land will determine whether or not walking and cycling is a real option," says Keesmaat.
"We also know that a comprehensive, high quality affordable transit network that is both convenient and supports transportation choices is essential. It means people can get from everywhere to everywhere on transit," she says.
Furthermore, local food production builds resilient community life and allows for regenerative systems in cities. Currently there is an unsustainability problem with urban waste, so we need to start thinking of solutions that will provide a closed loop, says Keesmaat.
Affordable housing is also vital to a healthy community. "Inclusive societies start with access to safe and stable housing that [is] available to all, at all stages of life. Homelessness and emergency shelters are an outcome of a broken housing sector," she stresses.
Access to nature and natural spaces that are properly maintained and used, as well as respected and celebrated also need to be incorporated into neighbourhood design. "You've got phenomenal images from Ottawa that convey these ideas. This is another area where I would argue Ottawa is a global leader," Keesmaat says.
"We need access to nature for our mental health. This is a foundation to cities of the future if we are going to address what is an emerging mental health crisis, which I believe is directly linked to a whole variety of things, including a lack of access to nature in the city," she elaborates.
Of course, the ability for cities to deliver economic security remains important as people aspire to a diverse, competitive economy that provides well paid, stable, safe and fulfilling employment opportunities. But such opportunities need to be part of a green economy to ensure sustainability, Keesmaat stresses.
Creating livable cities where residents thrive also has a direct and positive impact on tourism. A strong neighbourhood that is sustainable over the long term and provides a quality livable experience for residents will also deliver the same benefits for tourists. Likewise, a great transit system that serves a city's residents will also be a great transit system for its tourists, she notes.
"We need access to nature for our mental health. This is a foundation to cities of the future if we are going to address what is an emerging mental health crisis, which I believe is directly linked to a whole variety of things, including a lack of access to nature in the city"
Many ways to build
Keesmaat says that best practices for world class city building do not require starting from scratch.
"We've got so much underutilized land in built up areas where we already have water, where we already have parks, where we already have roads. There's an opportunity to fundamentally transform how we deliver communities and housing by regenerating places where we already have built," she says.
The City of Ottawa's New Official Plan notes that the City aspires to achieve a target whereby 60 per cent of development by 2046 consists of new dwelling units being built in existing neighbourhoods, with the remaining 40 per cent comprising the development of new neighbourhoods on undeveloped greenfield lands.
The development of LeBreton Flats, which has remained largely untouched since the land was expropriated more than a half century ago, will build new public and private spaces for Ottawa residents to live and work. This is a key project that will be undertaken over the next 25 years, and it will provide a significant addition to the western downtown core.
Ottawa Mayor Jim Watson says he is particularly proud of the new Ottawa Public Library which will be built on LeBreton Flats and actas the catalyst for further development on that site. "The Library and Archives Canada project is the first joint federal-municipal project of its kind," he says.
Watson also notes that the provincial government has made a significant investment in the new Civic Campus of the Ottawa Hospital. It is, he says, a "billion dollar facility that will define the future of health care in our city."
Watson adds, "I'm very proud of the fact that the City has worked with partners of the other two levels of government to create an environment that ensures Ottawa has a very prosperous future."
Plan carefully for a sustainable future
With Ottawa now at the one million mark in population, it has reached a pivotal point – but one which also offers opportunity, say Keesmaat. "Given the scale at which Ottawa is today, and is about to embark on, being over one million people, that means the future is going to need to look different than the past.
"You're at that tipping point," she adds, noting that if Ottawa's population eventually soars to two or three million people, new strategies will be required to prevent gridlock on the roads.
This is an excellent opportunity for the local community, says federal Cabinet Minister McKenna. "We have the natural attributes.
We have the investments of the federal government, and we have partners who care so much about this."
She notes that financial commitments must be made with care because they will be so impactful on fulfilling Ottawa's future as the world class city its planners and citizens envision it to be.
"Every investment we make, and the vision we have, will create jobs, economic growth, attract tourism, attract businesses. It will bring more inclusive communities for everyone so that everyone benefits from these investments. And it will do the most important thing – it will drive us to net zero [carbon emissions] and ensure that we have a sustainable future for our kids and grandkids," McKenna says.
---
Trending Now